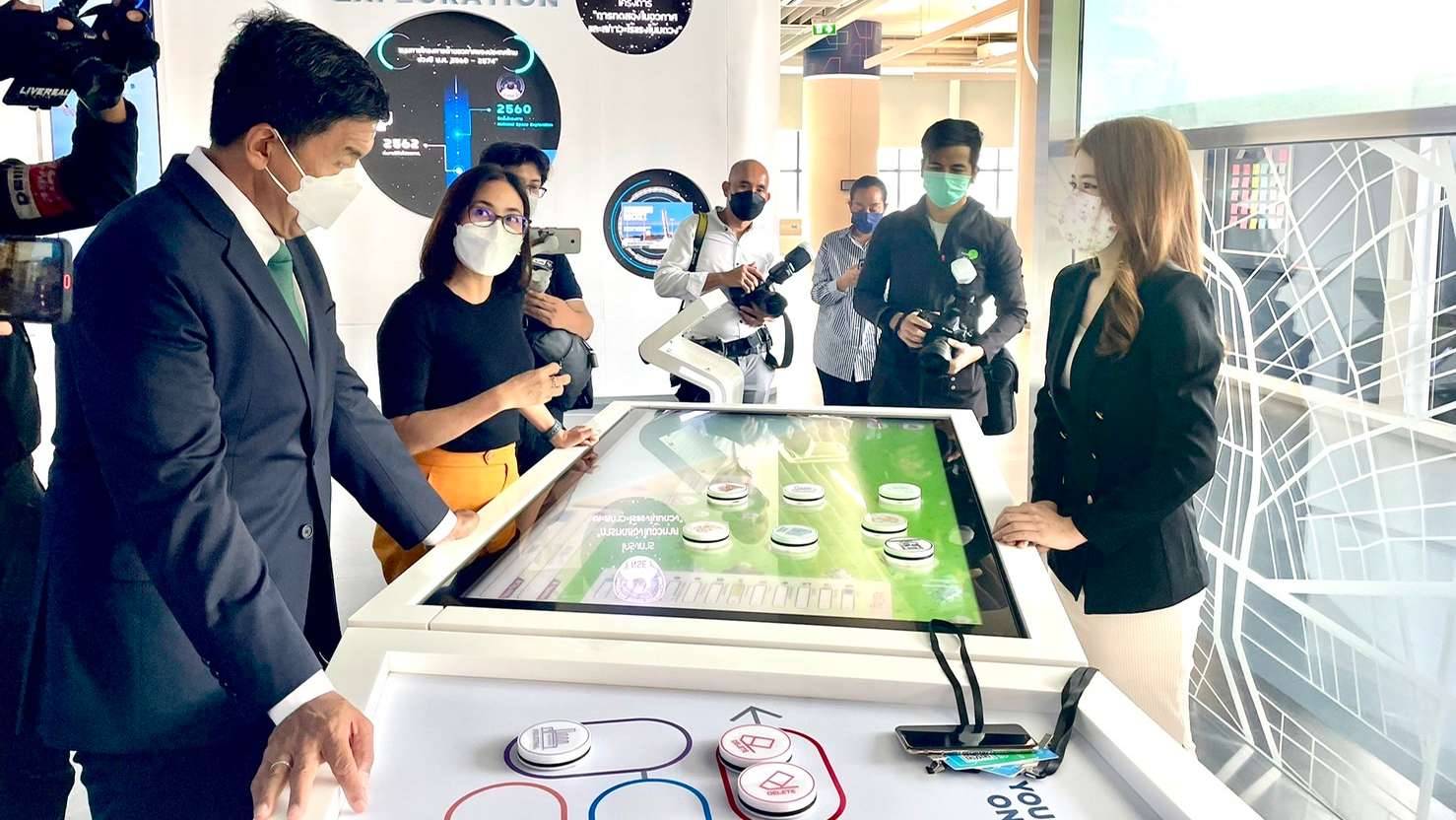 23 August 2022, Bangkok – FutureTales Lab team welcomed Assoc. Prof. Chadchart Sittipunt, Bangkok's new governor, to visit and learn at the lab.
Dr. Karndee Leopairote, EVP, with Ms. Wipattra Totemchokchaikarn, Senior Foresight Researcher, welcomed the governor and spoke on "Futures and Beyond: Navigating Thailand toward 2030" research by the lab and National Innovation Agency (NIA) in 6 areas: Live, Work, Learn, Play, Mobility, and Sustainability.
The lab's team explained how to develop and apply future scenarios to support the use of smart city technology. The visitors explored the "Future of Living" exhibition at the lab.